The Perfect Match: South Florida Teacher's Life Saved by Living Donor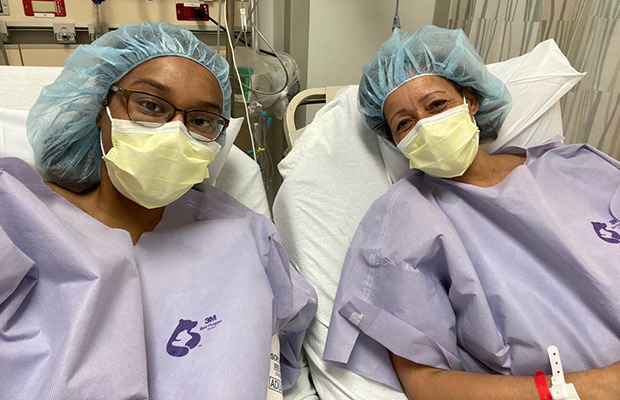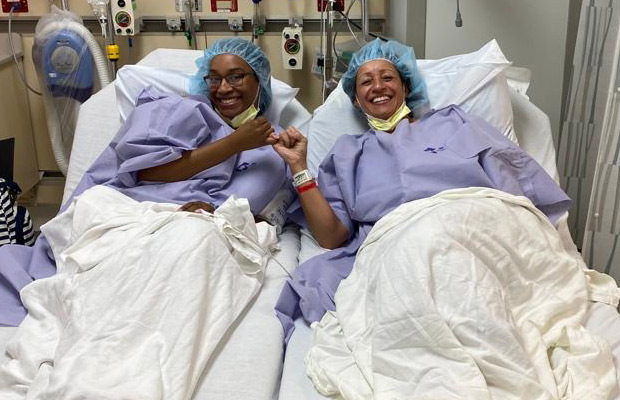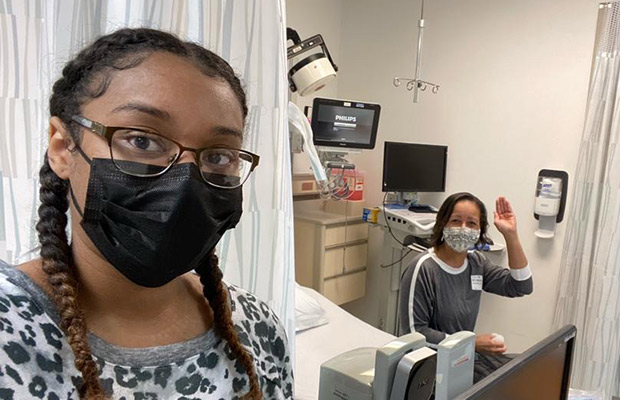 In November 2020, Tyra Starnes was shocked when her primary care doctor diagnosed her with chronic kidney disease during a routine annual exam. Up until that point, the 25-year-old West Palm Beach elementary school teacher felt healthy.
However, as her kidneys continued to deteriorate, Starnes started feeling the effects of the disease. She often felt fatigued and had developed a metallic taste in her mouth.
In April 2021, her primary care doctor referred her to Giselle Guerra, MD, medical director of transplant services and medical director of the kidney program at the Miami Transplant Institute (MTI), an affiliation between Jackson Health System and UHealth – University of Miami Health System.
Dr. Guerra took over Starnes' treatment, immediately putting her on peritoneal dialysis, a system to remove waste from her kidneys. Shortly thereafter, Starnes and the MTI team started discussing the possibility of a kidney transplant as the best course of treatment.
"Those at risk of high blood pressure, diabetes, or who have a family history of kidney disease can develop chronic kidney disease," Dr. Guerra explained. "Tyra had none of those things. Her disease was a result of an acute immune response that rapidly deteriorated her kidney function."
After starting peritoneal dialysis, Starnes was placed on the national transplant list. As her condition worsened, her family came together in her support. Many of her loved ones quickly signed up to be tested as potential donors.
As fate would have it, Starnes' great-aunt and godmother, Lesley Anderson, was a perfect match.
"When asked time and time again if I was certain I wanted to be a donor, I never questioned my answer," Anderson said. "Tyra is my goddaughter. I was meant to be her donor. I wouldn't have had it any other way."
After nine months of peritoneal dialysis and follow-up appointments with the MTI team, the date for the surgery was set for January 26, 2022.
"I remember feeling drained after my last dialysis session," Starnes recalled. "I wanted to have control over my life again. I didn't want to wait any longer."
On the day of the surgery, Starnes felt both worried and relieved, although she knew she was in the best hands.
A multidisciplinary team led by Rodrigo Vianna, MD, PhD, MTI's director of transplant services and chief of liver and gastrointestinal transplant programs performed the living kidney donor transplant on Anderson using the da Vinci Surgical System. Gaetano Ciancio, MD, MTI's chief academic and medical officer and director of the kidney and kidney-pancreas programs, transplanted Starnes.
"Robotic surgery minimizes surgical complications for living kidney donor patients. It often lessens medical risks due to shortened hospitals stays. More than 95 percent of our donors who have undergone this robotic procedure stayed in the hospital for less than 24 hours," Dr. Vianna said. "The surgical expertise of our MTI physicians with the most complex cases, particularly when paired with innovative devices, such as the da Vinci robot, will help catapult health care to the next level for our transplant patients."
Starnes and Anderson's surgeries were a success, and they were both discharged on the same day. The two plan to celebrate on January 26 every year to commemorate their transplant anniversary.
"I want to let everyone know they don't have to be afraid of becoming organ donors and should consider it," Starnes said. "It can one day help save someone's life."