Get to Know Hamilton Clark, Senior VP & Chief Executive Officer, Holtz Children's and The Women's Hospital at Jackson Memorial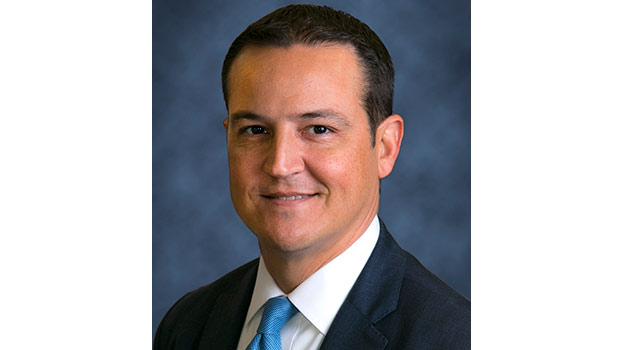 Tell us about your role with Jackson Health System? As senior vice president and chief executive officer, I manage the day-to-day operations of Holtz Children's Hospital and The Women's Hospital at Jackson Memorial. I approach the role from the perspective of a parent. I know there is nothing worse than seeing your child sick or in pain. And that heartbreak and anxiety grows exponentially if you have to take your son or daughter to the hospital.
What makes Holtz Children's Hospital unique? Holtz Children's Hospital is one of the most respected children's hospitals in the southeastern United States. We have a strong reputation for providing world-class, highly specialized medical care to children of all ages. Our team of dedicated medical professionals from Jackson Health System and the University of Miami Health System provide every patient and their loved ones with compassion, accountability, respect, and expertise. We treat you like family. Whether a child needs routine medical care, help for an unexpected emergency at our pediatric ER, an organ transplant, or treatment for a complex illness, we are ready to serve you.
What can patients expect at Holtz Children's Hospital? Our facility is home to a large pediatric intensive care unit, where experts in critical care medicine treat children with a variety of illnesses, including those recovering from organ transplants at the Miami Transplant Institute and those with advanced heart conditions. Holtz Children's Hospital is well-known for providing unmatched medical care, often for the most complex cases. Our patients and their miracle stories are what continue to energize our team every day. We want you to know that during your child's time of need, you can count on us. We're here for you and your family. Our multidisciplinary team of physicians work alongside highly skilled nurses to provide every patient with the best care.
Tell us about the Child Life and Music Therapy specialists at Holtz Children's Hospital. What role do they play patient care? Our highly-trained Child Life and Music Therapy specialists are an integral part of each patients' care team here at Holtz Children's. Hospitals can be overwhelming for anyone, but particularly for children. Our Child Life team provides evidence-based, developmentally appropriate therapeutic play and emotional support to children of all ages to help them cope with the stress of being ill and hospitalized. Our music therapists utilize music to achieve non-musical goals. For example, they help neonatal infants learn to eat by using Pacifier Activated Lullaby, which uses music to help infants learn the muscle movements needed to suck, swallow and breathe. They use our Creative Arts Studio to help patients cope with illness by recording their own original song. These are just a few of the activities that go a long way in boosting our patients' spirits, while having proven clinical benefits.
What other programs and services does Holtz Children's offer to patients? For those children with life-limiting illnesses, Holtz Children's has a palliative care team called PediPals, which includes representatives from different areas of our medical team. PediPals is a family-centered program that focuses on maintaining an inclusive relationship between the patient, the patient's family, and the hospital team – all with a shared goal of ensuring the patient is comfortable throughout his or her medical journey. We also have the Schatzi and Stanley Kassal Project: Newborn Neonatal Intensive Care Unit. It is one of the largest and most well-regarded level 4 NICUs in the nation, where pioneering treatments were developed and perfected. Operated and staffed 24-hours a day by expert University of Miami neonatologists, the 126-bed NICU offers premature and critically ill babies the most advanced care needed to support developmental growth. We're so proud of our dedicated medical teams that work so hard every day to make miracles happen for our young patients in need of care. It's important to remember that Holtz Children's Hospital plays a critical role in our community, especially for patients in need. We're grateful for the support the Foundation has been able to provide over the years, and look forward to continuing our partnership for many more years to come.