22nd Annual Guardians of the Children Luncheon, Presented by Dade County Federal Credit Union, Raises More Than $736,000 to Support the Miracles Made Daily At Jackson Health System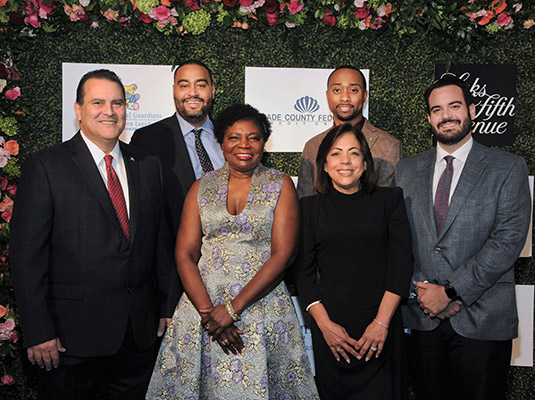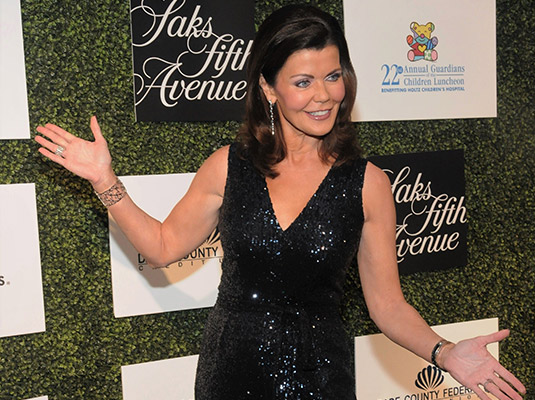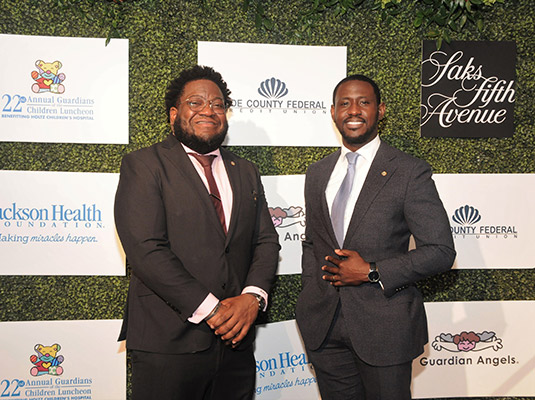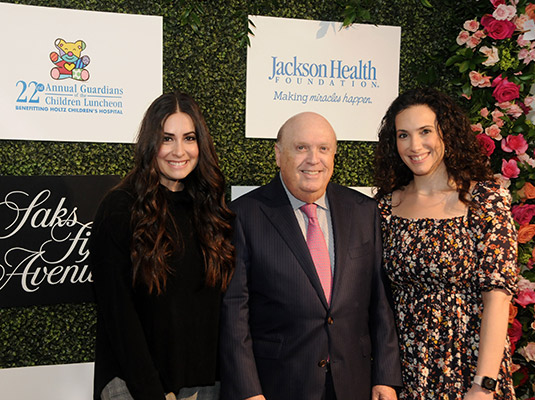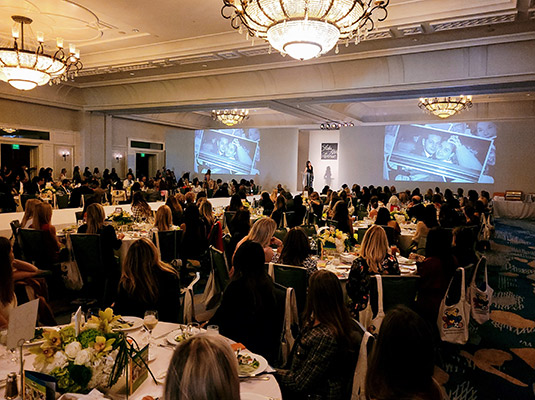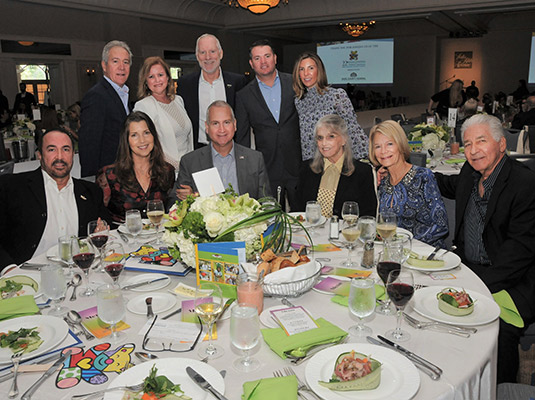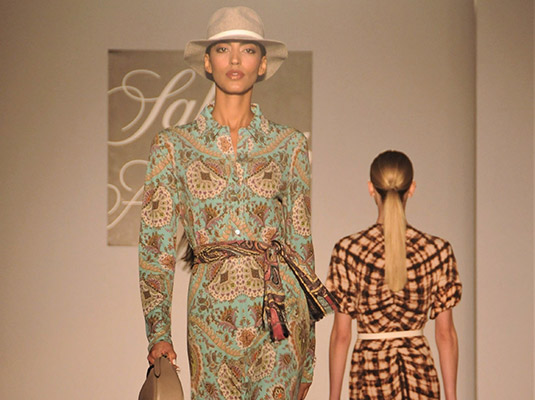 – Proceeds to benefit Holtz Children's Hospital-
Miami, FL – For 22 years, Jackson Health Foundation's Guardian Angels have supported Holtz Children's Hospital through their annual Guardians of the Children Luncheon.
On Tuesday, November 23, more than 500 philanthropists and community leaders gathered at the Ritz-Carlton Key Biscayne to raise funds for patients in need at Holtz Children's Hospital, and honor family patriarch Abel Holtz, who passed away in July. In partnership with Saks Fifth Avenue Dadeland the luncheon and fashion show raised more than $736,000 to support the greatest needs at Holtz Children's Hospital. The event was hosted by Honorary Chairs Marvin and Philippa Carsley, along with Janie and Ron Kupferman. The luncheon committee was also instrumental in making this event happen including Andria Ares Holtz, Co-Chair; Deborah Robins, Co-Chair; Vivian Adrian; Angela Andrade; Ana de la Fe; Mari Grimalt; Fana Holtz; Ines Lorenzo-Gomez; Silvia Rios Fortun; Gloria Sesana, and Ana VeigaMilton.
"We are so thankful to everyone who made this luncheon possible this year," said Flavia Llizo, co-president and chief development officer at Jackson Health Foundation. "Our Guardian Angels dedicate their time, talent, and resources to supporting Holtz Children's Hospital, and this year's luncheon was special because it was dedicated to Abel Holtz, a longtime supporter of Jackson who dedicated countless hours of his life to ensuring that every child in Miami-Dade County and beyond had access to the world-class medical care offered at Holtz Children's. He is missed tremendously."
In addition to a tribute to Mr. Holtz, former local news anchor Laurie Jennings served as the luncheon's celebrity emcee, guiding guests through an afternoon of fashion and philanthropy that featured a full runway show courtesy of Saks Fifth Avenue Dadeland.
"Saks is thrilled to continue supporting this annual fundraising event," said Juan Lopez, manager of Saks Dadeland. "We have been a longtime corporate part of Jackson Health Foundation and we have seen firsthand how the support received from this luncheon helps young patients in need at Holtz Children's Hospital. It's an important mission and we are so happy to be part of the miracles made daily at Jackson."
Sponsors of the luncheon included Saks Fifth Avenue Dadeland, Adrian Builders, BNY Mellon Wealth Management, Château D'Esclans Winery, Earthview Capital, LLC, FMBC Benefits Management, Florida National University, FPL, Hilary and Richard Cooper, José Milton Foundation, Miami HEAT, Rosita Boruchin, Ryder, Silvia Rios Fortuna, Veca's Hope Children Foundation, Vital Imaging, Viyella Group LLC Family Office, and Southern Glazer's Wine and Spirits. Media sponsors included the Miami Herald and Key Biscayne Magazine.
"We are very grateful to the sponsors and donors who made this year's luncheon a reality," said Silvia Rios Fortun, president of the Guardian Angels. "With their support over the years, we have been able to raise more than $38 million to help young patients in need at Holtz Children's Hospital and I look forward to working with this dynamic group of people for many years to come. The miracles that happen every day at Holtz Children's and throughout Jackson Health System are powered by the generosity, compassion, and kindness of our donors and sponsors, and we couldn't be more appreciative of their support."
# # #
About Jackson Health Foundation
Jackson Health Foundation, a 501(c)(3) organization, is the fundraising arm for Jackson Health System, the most comprehensive healthcare provider in South Florida and the largest public hospital in the country. Through the generosity of compassionate donors, the Foundation seeks private philanthropic funds to improve the System's facilities, provide the most advanced equipment and technology, and support its priority projects. The Foundation's fundraising efforts allow Jackson Health System to provide life-saving medical care to all of its patients, regardless of financial need, and improve health care delivery, enhance the hospital experience for patients, and promote wellness and preventive medicine. Jackson Health Foundation offers several fundraising programs, including the Golden Angel Society, the Foundation's premier giving society; Guardian Angels, who are dedicated to supporting Holtz Children's Hospital; International Kids Fund Wonderfund™, a global outreach program that provides medical care to children from around the world who cannot be treated in their home countries; and the Young Angels Program, for individuals ages 21-45, who believe that participation in civic engagement activities is vital to the health of their community. Founded in 1991, the Foundation is governed by a volunteer Board of Directors committed to philanthropic activities that, to date, have raised over $140 million to benefit Jackson Health System. For more information about Jackson Health Foundation, please visit www.JacksonHealthFoundation.org or call 305.585.GIVE (4483).