A Birthday Miracle: A New Heart Gives One Florida Man A Second Chance at Life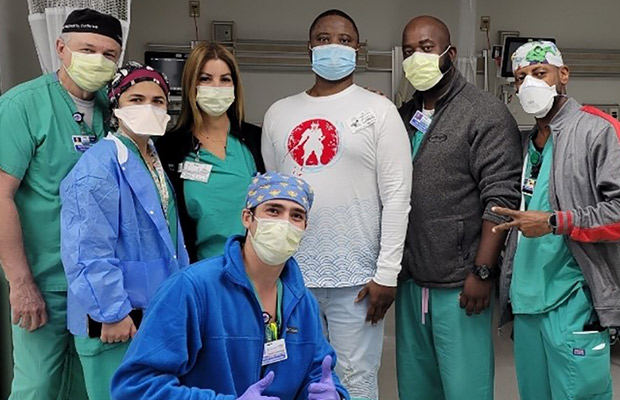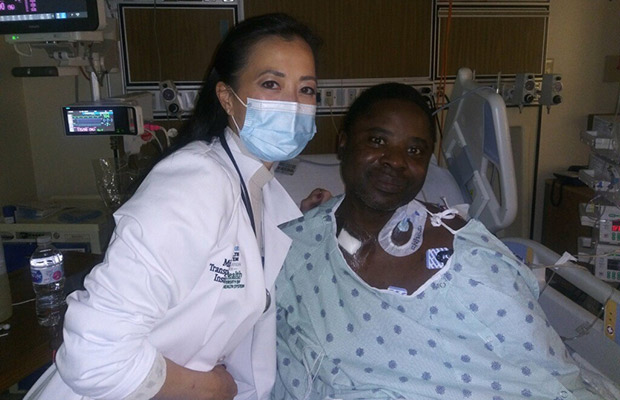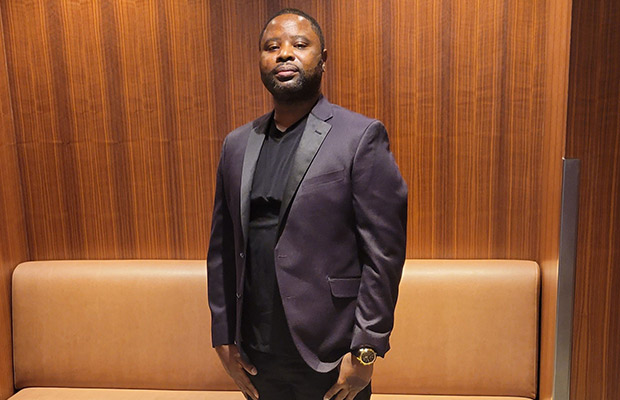 Harold Jean never knew that he was born with a heart condition. He lived a normal childhood, played sports, and exercised. But in 2005, at the age of 23, he suffered a minor stroke.
He quickly recovered, but it was the beginning of a series of health problems. Ten years later, at age 33, Jean learned his heart was weak. He was diagnosed with congestive heart failure and needed a pacemaker to help control his heartbeat.
"Even with the pacemaker, I could run and exercise," he said. "I used to ride my bike often and was part of the Brickell Run Club."
However, that all changed on November 23, 2020.
"I was home alone when all of a sudden, I couldn't breathe," he recalled.
He immediately called for a ride to Jackson Memorial Hospital.
"When I arrived at the hospital, I fainted in the emergency department," he said. "After I woke up, I was in a hospital bed. The doctors told me if I hadn't made it to the hospital when I did, I would've died."
Anita Phancao, MD, FACC, Chief of Heart Failure, Mechanical Circulatory Support, Transplant Cardiology at the Miami Transplant Institute, was one of the doctors treating Jean.
"When Harold arrived at the hospital, he was experiencing shortness of breath, and we quickly discovered he was in cardiogenic shock, which means his heart could not pump enough blood through his body," Dr. Phancao said. "We started him on IV medication to help support his heart and put in a balloon pump and admitted him to the intensive care unit (ICU). He was very sick, and so we put in for expedited advanced cardiac therapy, including listing him for a heart transplant."
Due to the ongoing COVID-19 pandemic, visitors weren't allowed in the hospital, so Jean couldn't have his family at his bedside. Luckily, the ICU nurses caring for him stepped in. They spent time talking with him and keeping his spirits up.
"I love my nurses," he said. "They took incredible care of me and became my family in their absence. They were so important for my mental health."
On his birthday, the nurses that Jean had begun to call family surprised him with a cake and a birthday celebration. Then came the greatest gift of all.
"My nurse surprised me with the news that I would be receiving a new heart," Jean said. "I was so overwhelmed with emotion and began to cry."
On December 14, 2020 – Jean's 40th birthday – Jean underwent a successful heart transplant.
"Despite everything going on in the world with the pandemic, our transplant team has remained steadfast and committed to performing these lifesaving procedures," said Matthias Loebe, MD, PhD, FCCP, FACC, Chief of Heart and Lung Transplant and Mechanical Support at Miami Transplant Institute, who performed Jean's heart transplant.
After his transplant, Jean remained hospitalized, undergoing physical therapy at the Christine E. Lynn Rehabilitation Center for The Miami Project to Cure Paralysis at UHealth/Jackson Memorial for six months as he slowly recovered and learned to walk again.
"It was a difficult challenge, but I trusted the process," he said. "By practicing my rehab exercises each day, I was finally able to walk. Jackson is truly the best hospital in the world. They did a great job, and now I'm back to living my life."
For Jean's medical team, seeing him thrive is the best gift.
"Our number one goal when performing a transplant," Dr. Loebe said, "is to help our patients get better and well enough to go back to living their life."
Today, Jean has resumed the activities he used to enjoy, such as exercising and running. And just when he thought things couldn't get better, Jean received a note from his organ donor's family.
"They reached out to me first, and then I wrote them back," Jean said. "That letter meant so much to me. As soon as I saw who it was from, I just started crying. It's such a miracle. Someone I don't even know saved my life."