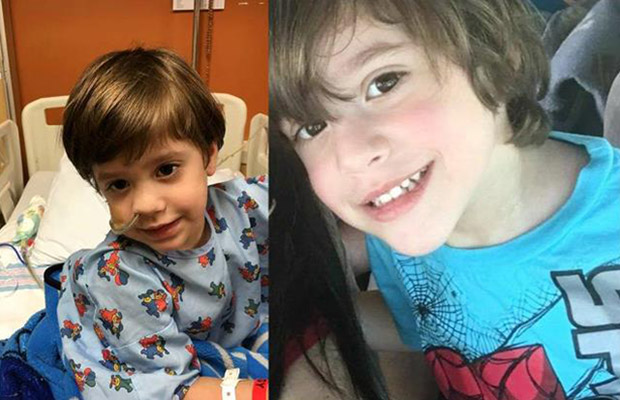 Diagnosis: Short Gut Syndrome
Origin: Venezuela
Cost of Treatment: $65,000
Gabriel Martinez is a little warrior fighting for his life. This beautiful boy is stronger than we could ever imagine. Gabriel, at only 17 months, began to feel horrible stomach pains, to which doctors discovered a Mesenteric cyst obstructing his intestines. Doctors performed his first, and the second and third surgery, removing sections of his intestines. By his last surgery, Gabriel only had 10% of his intestines and fell into a coma.
Doctors expected him to last no longer than 72 hours. However, this little warrior had more fight in him and awoke from his coma.  Gabriel came to Miami and has been under treatment receiving nutrition intravenously.
International Kids Fund supports the family in their fundraising efforts and opened an account in Gabriel's name. Please open your heart and give this brave little boy a fighting chance.  Your contribution can help save his life.
Gabriel underwent a successful STEP surgery in March of 2017.  He is doing well and on his way to a healthy future. Thank you to everyone that has supported Gabriel on his journey to recovery.  You gave him the gift of life.