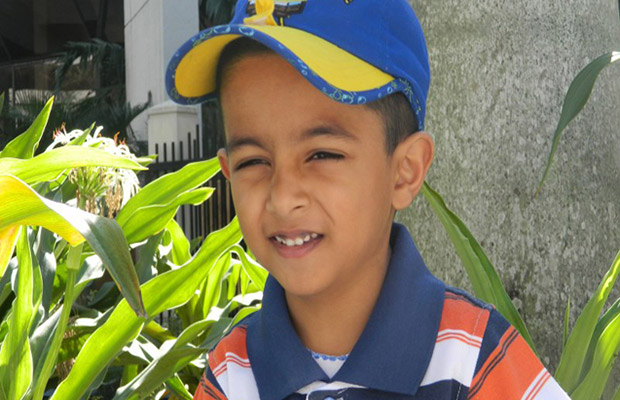 Diagnosis: Eptopic Cordis
Origin: Trinidad & Tobago
Cost of Treatment: $40,000
Age: 7
For most parents, the birth of their first child is a joyous occasion. Unfortunately, for the Rahael family, that joy quickly transformed into fear and worry. Adrian, their beautiful baby boy, was born with his heart outside of his thoracic cavity. This extremely rare defect, known as eptopic cordis, did not affect Adrian's growth or development. He quickly grew into an energetic two-year-old that needed to be under constant supervision because any minor fall could end his young life in an instant. Doctors back home in Trinidad could not offer any solutions and Adrian's parents were quickly becoming desperate. The family's prayers were answered when a philanthropic group known as the Hispanic Women of Trinidad and Tobago learned of Adrian's case and contacted the International Kids Fund. A month later, thanks to YOUR generosity, Adrian underwent surgery at Holtz Children's Hospital. During the surgery renowned pediatric cardiac surgeon, Dr. Eliot Rosenkranz, was able to safely tuck Adrian's heart back into place.
Today, Adrian enjoys a completely healthy and active life along with his parents and his baby brother who was born just one day before Adrian's surgery. On behalf of Adrian's family and the International Kids Fund, THANK YOU for making this miracle possible.